Organic
Breakfast Biscuits
made from Ancient
Greek Grains
REAL, SIMPLE INGREDIENTS. REAL DELICIOUS.
Always tastefully balanced, our 100% organic biscuits are low in sugar, high in fiber, a good source of protein, and never use anything artificial!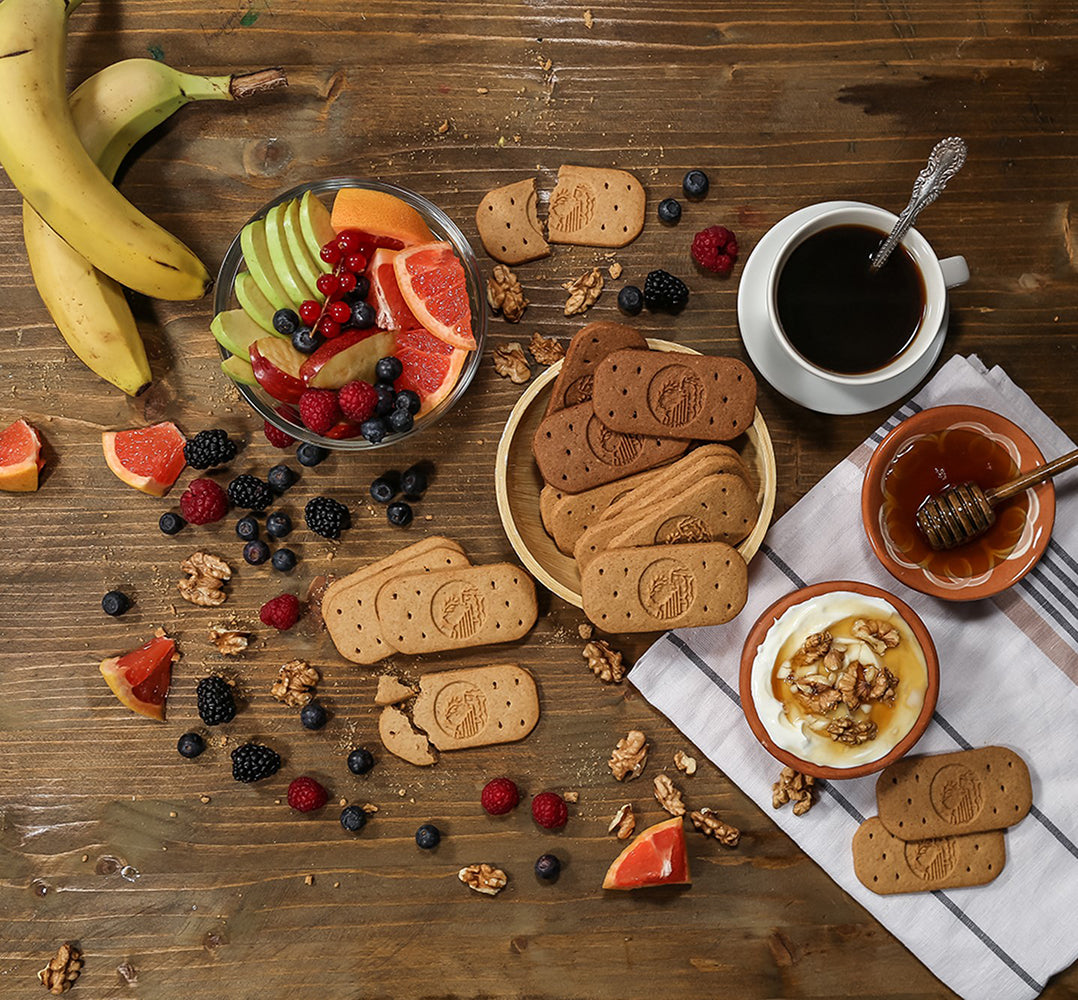 A MODERN CLASSIC
Harnessing the wisdom of our Ancient Greek ancestors & the expertise of a five generation family milling business.
OUR STORY
★★★★★

Simply love all varieties, I'm hooked! Can't seem to get enough of them, and the perfect snack for on the go breakfast as well as in between lunch and dinner. Thank you OLYRA folks!

Laura E.

Gardendale, AL
★★★★★

Delish! Just the right amount of filling and sweetness! I am SO thrilled that I found a fruit bar that doesn't have all the unnecessary added sugars and artificial flavorings! It has been a struggle to find such a healthier alternative to the fruit filled bars and I'm glad to have found Olyra!!!

Michael T.

Louisville, KY
★★★★★

These biscuits are delicious! The outside has a satisfying crunch, and then you get the luscious nut butter filling in the center. Great for breakfast or to have on-hand for a snack throughout the day!

Haley E.

Cary, NC
★★★★★

A great tasting energizing breakfast supplement before heading to the gym. It sustains me for my 2-3 hour daily workouts. I also use it as an after workout glycogen store replenishment. These biscuits are surprisingly hearty and fulfilling.

Lazaire P.

Janesville, WI
★★★★★

These biscuits are the absolute perfect pairing for my morning coffee/tea and make a great light breakfast! They fuel me up to get moving in the morning without making me feel too full, and they're low in sugar so I don't immediately crash. I love every flavor.

Kristine Z.

Charlottesville, VA
FIND US AT